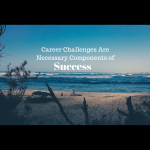 You're in the Army now! Well, not the Army but, the Air Force Reserve. The second place where I learned about leadership. My parents, in my home growing up, is the first place. Home is where the heart is and the second chapter of my work experiences. My mom told me when I was a little girl, she wanted to be a nurse and I said, "I'm ma be a nurse" (little girl voice). So, I attended nursing school. The one thing about me that hasn't changed is if I tell you I'm going to do something I follow through.
The third chapter of my work experiences had a couple of challenges and some may say a failure. As a certified nursing assistant on the Oncology floor I soon realize that talking to the patients, family and friends about their career goals were not a part of my job duties, according to the head Nurse. To be honest with you going to work was getting more difficult as each day passed because I found myself embracing people and wiping tears more than talking. Nursing was not a good fit for me so I turned in my letter of resignation and left nursing school. What I learned from that experience is that challenges and failures are a necessary component of success. It shaped me into the person I have become. 
What is Human Resources (HR)? Work experiences fourth chapter. After taking several different career assessments to figure out what job would be a good fit. Every time I took a personality test HR always showed up as the career direction I should take. Here's the chapter where I become a self-starter and lifelong learner. Two weeks in Turkey found the local library and started researching all things HR. I called the HR Director of the bank, retail store, public school and daycare center on the Air Force Base to schedule an informational interview.
Chapter five, back in the States attending college for an HR degree. I love researching and one of my presentation during class was about Janice Bryant Howroyd. Click here to read Bryant's inspiring success story. 
To make a long story short, I naturally network building long-lasting relationships by talking and learning from others right into an HR, recruiting and career coaching work experience. I'm ready for more success in my next chapter.