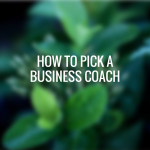 Picking a coach is something that I'm battling with daily. Believing in the power of coaching, there's no doubt of how it can help you get to the next level in reaching your goals.
Over the past seven years, I have participated in two life coaching weekend retreats, career coaching certification program, job coaching training to work with an outplacement company, listen to several coaching audio books and podcast. Hired coaches for private sessions and paid for a few group coaching programs. Two years ago I paid the most I've ever paid for coaching I actually took out a loan. It was an eight-week, interactive video-based training program teaching online marketing strategies for business owners.
Every step of the way I learned something new, which is awesome. I wouldn't be where I am today if it wasn't for all the coaches I've had in my life. Coaching has taught me the importance of having an accountability partner. When you work with a coach each week the focus is on you and reaching your goals.
Family and friends can be very supportive but let's be honest, they don't want to talk about you all the time. Your family and friends want to tell you about what's going on in their lives and current events. Plus, most of us put our family and friends needs first before ourselves.
I say all of that to say, it's time. I'm ready! I'm ready to do the work I love. Clearly, fear of some sort was holding me back. Now, I have a nothing to lose attitude. I had a fear of what I put out there may not be good enough. You know the following excuses some of us use like:
I need a clever name for my business and website
My website isn't good enough
I need a logo
I have to blog but writing has never my thing
I have to learn about social media
I have to sell and market to people I don't know how to do that.
You get my point. It's always going to be some excuse disguised as fear to slow you down or block you from moving forward if you let it. The last coach I worked with said to the group something like this, we all have a unique gift by not starting your business is being selfish. Ok, she didn't say it that way but her point was not to hold on to your gift. Sharing your unique gift is helping others be their best.
Out of all the coaching I had, I've come to realize that I wasn't ready. Fear was holding me back. No one is perfect and however, I decide to share my gift, my ideal client will get me. Like attacks like and that's how you pick your coach.
My dilemma is that I like a lot of coaches. To be honest with you, the coach I'm looking for doesn't have to be featured in Inc.com, Forbes or Oprah, Today Show, on radio or other successful online business owners website.
I want a coach that brags about their client's businesses making a profit and it didn't take them years to do it because I want to brag about my coach, team, and clients success!
How did you find your coach? Click here and share your story.