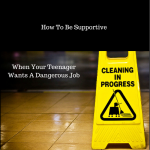 Teenager to young adult, they want to be a grown up so bad. Our kids, time passes so quickly. Where has the time gone? It seems like I was just holding his wet hand, not sure if it was wet from sweat or snot, anyway walking him into the kindergarten classroom. He let go of my hand, ran right into the classroom and didn't look back. I cried in the hallway for an hour, well it felt like it.  Even way back then he was so ready to get away from me. Ok, I can admit it I'm a helicopter mom. That's the first step of recovery is to admit it, right?
First, it was a pizza delivery job. A month ago in our county, a pizza delivery guy was jumped and was beat up pretty bad. He ends up being hospitalized due to his injuries. Just a few days ago someone went to our local pizza shop and put all the employees in the freezer, took money out of the safe and cash register. Thank goodness a customer came in shortly after the robber left, the customer heard the employees in the freezer and let them out. Right after the incident my son asked if he can be a pizza delivery driver. His father and I said no and explained all the recent occurrences. Can you believe my son said we watch the news too much and we are just paranoid?
Teenagers are fearless, that could be a good thing and a bad thing. He never thinks of what could happen. He's only thinking about making money to hang out with friends, spend it on clothes, shoes, and girls.
I was researching online looking for flexible jobs as I often do for my clients and just to see what's posted. I stumbled upon a job that was only 12 hours a week, paying $600 a month. So, I called the number to get more information about the job. The lady told me all the details. My son heard my conversation and ask me questions about the job and said he wanted to do it.
Address concerns. At first, I thought this would be a great part-time gig for my son. It would teach him responsibility. He could use the money to pay his own car note, cell phone and save the rest. Then I started to think more about the actual job. He would be working alone at night cleaning a store full of electronics. No security or lookout person, not even a guard dog. His only weapon to protect himself would be a vacuum. Oh, can't forget his cell phone, it's always in his pocket with the buds in his ears listening to music. I'm really starting to not like the idea of him taking this job. In our City, people are robbing banks and stores in the broad daylight on the regular like it's nothing. If they're that bold during the day who knows what they will do at night.
Talk about options. One option is to pay a friend to be a lookout person. We didn't like this option because teenage boys tend to goof off and not pay attention. Plus, what if his friend rather goes out instead of playing parking lookout security. Another option is his dad a retired disable veteran could be the lookout person, but he's not a night owl. He still gets up around five in the morning as if he has PT, Military talk for the performance test. Last option is to give my son pepper spray, a box cutter, or stun gun. I just don't like the sound of that, it still doesn't put my mind at ease.
Final decision. What's it going to be kid? Hopefully, he thought about my concerns and his options. Was he even listening? You know how teenagers are, they look you in your eyes and their mind is on something else. They see your lips parting but don't hear what's coming out of your mouth. How I know because after all that you said, he replies huh?  What it all boils down to is the final decision is his. Whatever decision he makes he has to be ok with it.
Teaching our kids right from wrong, be kind to others, always say thank you and please. Wash your hands after going to the bathroom and before you come in the kitchen. Don't smoke, drink alcohol or do drugs. Don't have sex until your married. Ok, well some of us say have safe sex because we know you're going to do it anyway. We as parents put down a strong foundation and always strive to do the best that we can in raising our kids. It's time to stop saying we have faith and demonstrate it. Show that we trust and believe that everything always works out the way that it should. God doesn't give us nothing we can't handle. I believe that if this job is meant for him he will get it and do a great job.
Have you ever supported your kids in doing something you didn't want them to do?