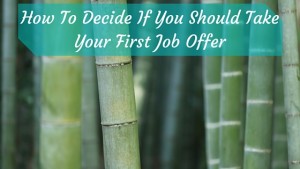 Job searching is so individualized. Each person and the strategy is so individual. That's the beauty of career coaching. A job coaching can talk to each person and identify what's right for the job seeker. There are multiple factors that come into play.
Here are some question you may want to consider
Are you the primary breadwinner of the family?
Do you have any other source of income?
What about your ability to have insurance needs?
What about your mental and emotional state?
Through career coaching, we have the ability to help the job seeker identify their unique situation. Together we determine what kind of plan this person should consider. Should the job seeker's plan include, temporary work, consulting working, and a contract position as they are exploring full-time opportunities? Or does this job seeker have the flexibility and bandwidth to wait and put all their energy into that full-time position they may be looking for? Some job seekers are open to the idea and others are not but it's their call. Career coaches are here to lead, guide and provide feedback but the final decision is up to the job seeker.
How did you decide to take the job offer?